South Bay Dance Center Instructors
Kit Ashleigh-Dean received her earliest dance training at Juline's School of Dance in Modesto, California. At age seven, Ms. Ashleigh-Dean began a strict program of classical ballet with Edna Austin at Ballet Arts of Modesto, continuing there until graduating from high school. Ms. Ashleigh-Dean was a member of Modesto Children's Ballet Theater for six years and a principal dancer for five years. In addition to her ballet training, Ms. Ashleigh-Dean studied modern dance with Lori Bryhni from ages fourteen to eighteen. Her dance training was supplemented through summer programs across the United States, which included opportunities to study with world-class teachers including Jillana, Joanna Berman, Evelyn Cisneros, and Violette Verdy.
Ms. Ashleigh-Dean received her BFA in Dance from the University of California at Irvine. Her teachers and choreographers include Donald McKayle, Danilo Radojevic and Alonzo King. While at UCI, Ms. Ashleigh-Dean was introduced to the Pilates technique and its benefits to the dancer's body. Ms. Ashleigh-Dean graduated Magna Cum Laude from UCI with a double emphasis in Dance Performance and Dance Education.
After graduation, Ms. Ashleigh-Dean continued her study of ballet and began performing regularly as a freelance artist. She also trained to become a certified teacher of the Pilates method during this time. After twenty-two years dancing on stage, twelve spent dancing principal roles, Ms. Ashleigh-Dean felt called to follow her true passion of teaching and directing young students. She began teaching full time in 1996 at Jensen's School for Performing Arts and Alyce Porter Dancers (the future location for SBDC). In 1999, Ms. Ashleigh-Dean founded South Bay Dance Center, and in 2004 established the company, South Bay Ballet Arts, named in honor of her teacher Edna Austin, and Modesto Ballet Arts. Ms. Ashleigh-Dean and her husband, Joe, have three young boys, Johnny, age 12, Matthew, age 10 and Joey, age 7. She lives with her family and two dogs, Clara and Charlie, in San Jose.
Sonya earned her Bachelor of Arts in Theater and Dance from Santa Clara University and has been passionately teaching dance for over 25 years! Continuing her education, Sonya extensively studied Kinesiology, Pilates and sports fitness eventually earning her certification as an ACE Certified Personal Trainer and Pilates Instructor. After years in the dance and fitness industry, Sonya developed a dance teaching methodology and dance training foundation that uses her expertise of the body and muscular system to help dancers train their bodies effectively, correctly and with the knowledge foundation to prevent injuries. Sonya is passionate about instilling a deep respect and dedication to the art and sport of dance in her students, which is evident by the number of her students that have continued onto successful dance careers, attained college scholarships and won prestigious awards for their contributions to the dance world.
Sonya's choreography and performance skills blessed her with the opportunity to perform on many grand stages from the Pasadena Civic Auditorium in Pasadena, CA. to internationally at the Edinburgh Fringe Festival in Scotland. Sonya founded Pure Dance Company in Portland, OR., a professional jazz and contemporary dance company offering training and performance opportunities for professional dancers in the Portland area. Sonya also co-coached the NBA TrailBlazer, Junior BlazerDancers from 2004 to 2012 as well as many State Champion dance teams in Oregon and Washington. In addition, Sonya's choreography and training for competitive dance studios and Dance Teams have won many prestigious awards over the years. Currently Sonya spends her days in Marketing at Veritas Technologies and is pursuing an MBA at Santa Clara University.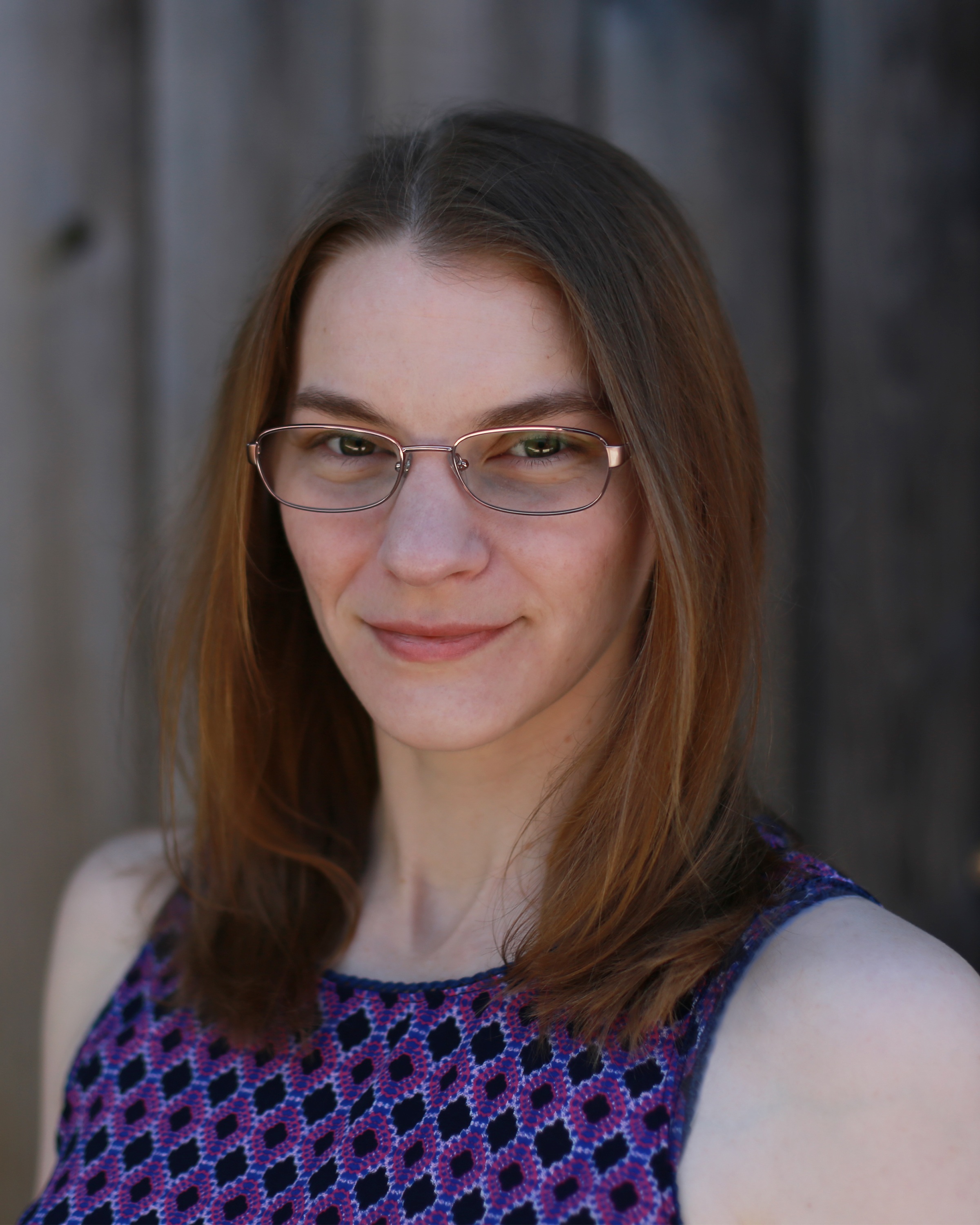 Elizabeth Lemberger, DMA Judge
Elizabeth Lemberger has been studying dance since the age of five, and has spent over 25 years in the dance world. After starting her training at Alyce Porter Dancers, she continued onto South Bay Dance Center under the direction of Kit Ashleigh-Dean. Her studies and teaching have included all genres, but she especially enjoys tap. Elizabeth is proud of her involvement with Pure Dance Productions. From dancing, directing, choreographing, graphic design, costume design, music editing, stage managing, to assisting in production, Elizabeth has done it all.
Elizabeth is a member of Dance Masters of California, Chapter 13, and currently serves on their board of directors as President and PAC Director. She has received her DMA certification in tap, ballet, jazz and acrobatics. Elizabeth is also Module One certified with Acrobatic Arts. As a teacher, she has had students accepted to prestigious summer intensives, as well as 1st Runner-up Junior Miss Dance of America and 1st Runner-up Junior Mr Dance of America. Elizabeth currently teaches at Bay Area Dance School and South Bay Dance Center. She also makes costumes for surrounding studios, and leotards for her dancewear line on Etsy - NEwearShop.
Elizabeth currently lives in San Jose, CA with her husband and two year old daughter, Nicole.
Anton trained at the Vaganova Academy in St. Petersburg, School of American Ballet in New York City, and San Francisco Ballet School. He has danced with New York City Ballet, Dutch National Ballet, Royal Ballet in London, Pacific Northwest Ballet, and Ballet San Jose. As a teacher, Anton has taught as a ballet master at English National Ballet, Stuttgart Ballet, National Ballet of Canada, Leipzig Ballet, Hanover Ballet, Wiesbaden Ballet, Pacific Northwest Ballet, and Ballet San Jose. Recently, Anton prepared Daniel McCormick for the YAGP competition where Daniel was the 2013 Junior Men's Gold winner.
Melissa Sennewald is a graduate of California State University, Long Beach, where she received a BA in Dance. Originally from San Jose, California, Melissa began dancing at the age of four, and trained with teachers Kit Ashleigh-Dean and Kelly Shenefiel Velasquez. She grew up performing and competing in dance and has extensive training in ballet, contemporary, hip-hop, improvisation, jazz, lyrical, modern, and tap; she is also certified to teach Acro through Acrobatic Arts Module 1 certification. Growing up, Melissa performed in South Bay Dance Center's performing companies, South Bay Ballet Arts and Pure Dance Productions, in SBDC's ballet productions of Coppelia, with leading roles in The Nutcracker, Swan Lake, Sleeping Beauty, and Cinderella. While at CSULB, Melissa trained with many renowned choreographers, as well as performed and presented work at the Martha B. Knobel Dance Theater in Long Beach, CA. After graduating she performed for several years with Perspectives Dance Company -a contemporary dance company based out of San Jose, CA. Along with performing and choreographing, Melissa also loves teaching, and has been instructing dance for over a decade. She has taught at several studios and companies including Webby Dance Co., Starting Arts, Dance Attack!, and South Bay Dance Center. Melissa is currently the director of SBDC's competition program, and enjoys being able to help mentor her students in their dance endeavors. She is also currently pursuing her Doctorate degree in Physical Therapy and the University of the Pacific.
Alexandra Venter was one of the founding dance students of South Bay Dance Center in 1999. Ms. Venter became a member of the regional ballet company South Bay Ballet Arts in 2004 and was a Soloist from 2005 - 2009. Ballet credits include The Nutcracker, Coppelia, Swan Lake, Sleeping Beauty and Cinderella. Principal roles include Clara, Snow Queen, Sugar Plum Fairy, Butterfly, Fairy of Grace, Princess Florine, and Cinderella. Ms. Venter has attended summer intensive programs at Contra Costa Ballet, City Ballet in San Diego, Marin Dance Theatre, and received a scholarship to Boston Ballet School's summer program. She has had the privilege to study with many distinguished teachers including David Howard, Alonzo King, Susan Jaffe, and Andre Reyes. Through her experiences with South Bay Ballet Arts, Ms. Venter has been able to partner with many talented dancers such as Jekyns Pelaez, Eric Bourman, and Charles Torres. In addition to ballet, Ms. Venter also dances jazz, tap, modern and hip hop. She has been a member of Pure Dance Productions, a jazz and tap performing company, for nine years. At age 14, Ms. Venter had her first professional ballet role when she was hired by Brentwood Ballet Theatre to perform the role of Sugar Plum Fairy. Since that time, she has danced professionally for the Chambersburg Ballet in Pennsylvania, Oakland Ballet and Peninsula Ballet Theatre.
Ms. Venter has taught at South Bay Dance Center since 2007.
Lena Stephens is a graduate of Sonoma State University, where she received a BA in Liberal Arts and her Multiple Subject Teaching Credential. Ms. Stephens began dancing at South Bay Dance Center at the age of 3 under Kit Ashleigh-Dean, and continued for 15 years before leaving for college. While at SBDC, she was a member of Pure Dance Productions and South Bay Ballet Arts. Her favorite roles as a SBBA soloist include Butterfly in The Nutcracker and Piety in Coppelia. While in college, Ms. Stephens became a team member of the Sonoma State Sapphires Dance Team, and trained under their coach, Megan Bowcott. They competed in competitions such as UDA Nationals in Orlando, Florida and USA Nationals in Anaheim, California. In 2016, the team placed 1st in the Hip Hop and 2nd in the Open Jazz categories at the USA competition.
When Ms. Stephens isn't in the dance studio, she teaches 4th grade in Fremont. Whether in a dance class or a traditional school setting, Ms. Stephens enjoys encouraging her students to reach their fullest potential. She's excited to be back teaching at the place that was once her second home!
Morgan Ernst began her dance training at the age of 3 at South Bay Dance Center. Her primary training was focused in ballet, pointe, jazz, and modern. She has danced many lead roles in prominent ballets, such as Aurora in Sleeping Beauty (2012), Sugar Plum (2011), Arabian Queen (2011), and Snow Queen (2010) in Nutcracker, and Odette in Swan Lake (2009). Besides her core training, Morgan had been accepted into prestigious ballet and modern training intensives such as San Francisco Ballet, Alvin Ailey, The Juilliard School, etc. In 2009, Morgan had the opportunity to accept Juilliard's offer and obtain their prestigious intensive training along with 43 other people from around the world.
Ms. Ernst graduated San Jose State University with a Bachelors of Science degree in Business Marketing, with a minor in dance. While in her second year at San Jose State, Morgan danced in the University Dance Theatre Company. Morgan premiered in UDT's piece, Penguin March, choreographed by Heather Cooper which advanced into the Gala at the American College Dance association. She also premiered in Hannah Vaughn's solo piece, Foreign Inclination. This solo caught recognition at the west regional collegiate conference, ACDFA, and at Dancing On the Row in Santana Row.
After college, Ms. Ernst went on to work for a Fortune 500 Medical Technology company. Morgan has been teaching dance since 2010 at local studios, including South Bay Dance Center, Atlas Dance, and T & Co Dance.
A Bay Area native, Arielle started dancing at the age of 3. Throughout her life she has trained in Ballet, Pointe, Jazz, Tap, Improvisation, Hip-Hop, Ballroom, Modern and Contemporary. In high school, she was a member of her high school dance team, the Lincoln Convertibles and studio performance company, the Fancy Dancers. Arielle received her BFA in Dance from SUNY Buffalo where she studied under Tom Ralabate, Kerry Ring, Anne Burnidge and John Lehrer. Arielle also attended the San Francisco Conservatory of Dance where in addition to receiving a choreographic residency, she studied Ballet, Modern, and Improv under Summer Lee Rhatigan, Alex Ketley, Chris Burns and Thomas McManus. After college, Arielle danced in Israel where she continued training under the Kibbutz Contemporary Dance Company. Dance brought Arielle to Albuquerque, New Mexico, where she was a member of Keshet Dance Company and taught Jazz and Ballet in their community classes. While at KDC, Arielle danced for Shira Greenberg, Peter Bennet, Vladamir Conde Reche and Sarah Williams. Since moving back to the Bay Area, Arielle has become a member of Perspectives Dance Company, under the direction of Lindsey McLevis. She is also Artistic Director of ArcTangent Dance and the Montage Contemporary Company. Currently, Arielle is earning her MFA in Dance at Mills College in Oakland, CA. In 2007, she was certified to teach Ballet through Dance Masters of California Chapter 13 and has been a member of the organization ever since. In her spare time, Arielle enjoys hiking, beading jewelry, and cuddling with her dog.
Tami Rota was born and raised in the bay area. She started dance when she was three years old and hasn't stopped since. Tami first began lessons at a community center in San Jose, California, and then moved to South Bay Dance Center, where she trained in the styles of ballet, tap, jazz, and lyrical. During her time at SBDC, she has been a part of the studio's jazz and tap performing company, Pure Dance, as well as the ballet performing company, South Bay Ballet Arts. With these companies she has participated in several shows including Once Upon a Time, and Emotions in Motion as well as the story ballets Cinderella and The Nutcracker. Tami has been a teaching assistant for South Bay for 5 years now, and is excited to begin her journey as a dance instructor. Outside of dance, she also teaches a program called "Steam for Students" for elementary schools which introduces students to the pillars of Science, Technology, Engineering, Art, and Math. Tami has a passion for teaching and plans to continue doing so in the future as a career.
Jennifer Hansen was a member of University Dance Theatre (UDT) under the direction of Gary Masters from 2003 - 2008 while working towards her degree in dance at San Jose State University. While a member of UDT, Ms. Hansen attended the American Dance Festival and was honored to represent the company in the Gala Performance. While attending San Jose State, Ms. Hansen was awarded a scholarship for performance excellence and had the opportunities to study with many talented instructors such as: Fred Matthews, Janet Von Swoll and Andre Reyes, among others. As a professional dancer, Ms. Hansen has been a featured performer for the Margaret Wingrove Dance Company. For the past 23 years, Ms. Hansen's home has been at South Bay Dance Center as performer, choreographer and instructor in all forms of dance. As a performer, some of Ms. Hansen's leading roles include Pandora in Pandora, Sugar Plum Fairy in The Nutcracker and Dawn in Coppelia, all under the direction of Kit Ashleigh-Dean. Ms. Hansen's choreography has been showcased in dance venues across the Bay Area, and her passion for dance is shared with her students each and every day.
Naomi Sagen began dancing at the age of 4 and began training at South Bay Dance Center 10 years ago. She has trained in various styles such as ballet, pointe, jazz, tap, hip hop, lyrical, modern, contemporary, and acro. Since joining South Bay, Naomi has been involved in the ballets, including the Nutcracker, Coppelia, Sleeping Beauty, and Cinderella and has been part of South Bay Ballet Arts for 5 years. For the past 3 years she has been a soloist, dancing roles such as the Fairy of Temperament (Sleeping Beauty), Butterfly (the Nutcracker), Mouse King (the Nutcracker), and this year Aurora (Coppelia). Naomi is also a part of South Bay's competition program and has been competing for 10 years. Naomi is the reigning Miss Dance 2019 for Dance Masters of California. Outside of the studio, Naomi has had the opportunity to dance in the Macy's Thanksgiving Day Parade (2016) and in Disneyland Paris (2018). Naomi has been assisting classes and auditions the last few years and is very excited to begin the journey of teaching.
Monica Collins began her dance journey at age 2 at Almaden School of Music and Dance before arriving at South Bay Dance Center where she continued her dance training for the next fourteen years. At South Bay, she was a soloist of South Bay Ballet Arts and participated in the studio's jazz company, Pure Dance Productions. She graduated from UCSB with honors, receiving her Bachelor's in English Language and Literature with a minor in Sociocultural Linguistics. While at UCSB, she was the captain of Black Reign, the first multicultural hip hop dance crew on the university campus, for two years, where they performed at a variety of different events ranging from school basketball games to the UCLA Urban Dance Showcase. Monica is currently a graduate student of education at Santa Clara University and is teaching eleventh grade English at Latino College Prep Academy in East San Jose
Kirsten Livingston is a ballet instructor, a choreographer, a musical theater enthusiast, and (her favorite 'job' title) a Mother of three. She was born and raised in Santa Cruz, California, where she began training with Santa Cruz Ballet Theater at a young age, and went on to dance as a soloist and principal dancer with the company. Over the course of her ballet career, many of her proudest moments took place on the stages and in the studios of prestigious schools around the United States, including School of American Ballet, San Francisco Ballet, and Pacific Northwest Ballet.
Her teaching style was inherited from her own training with some of ballet's most inspiring teachers. Since beginning her teaching career over 25 years ago, Kirsten has taught and choreographed at studios from Carmel and Santa Cruz, to the San Francisco Bay area. Nothing feeds her soul quite like the feeling of encouraging young women to be bold, strong, and confidence through ballet arts education.
Kirsten's passion for teaching strong, technical dance goes beyond the ballet studio, by implementing curriculum that radiates a positive and uplifting message for children. She creates a studio atmosphere that encourages students to accomplish things they thought were impossible, and to grow increasingly confident with each drop of sweat, every cramped muscle, and best of all, every smile.
Mission Statement -
To provide strong technical training to aspiring dancers in a compassionate, positive learning environment, and to instill a love of dance while providing a space for joy and expression.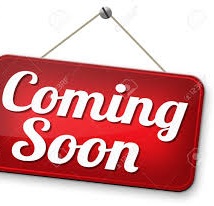 Tony Wooldridge has been dancing since the age of 4, and was born and raised in Texas. His Mom entered him in tap and ballet classes at a young age, and shortly there after, he found Hip-Hop and fell in love! Tony began to watch Hip-Hop films and copy what he saw on TV. He is currently 17 years self taught in Hip-Hop and his passion for dance only continues to grow with his natural talent. When he is not teaching, Tony is pursuing a degree in Theater Arts at San Jose State University, or performing in various shows around the Bay Area with hopes to pursue a career in musical theater upon graduating. His most acclaimed roles to date are Baby John in West Side Story and Romeo in Newsies Tony looks forward to teaching at South Bay Dance Center and hopes to inspire his students within his favorite genre of dance, Hip-Hop.